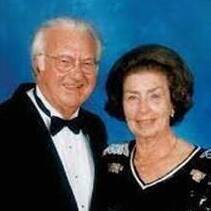 Joseph and Vera Zilber Charitable Foundation
Joseph J. Zilber is the son of Russian immigrants who grew up above the family's north side Milwaukee grocery store and went on to become a real estate tycoon and, in his later years, one of the city's biggest philanthropists. He graduated from Washington High School and earned a business degree from Marquette University. He went to Marquette University Law School and graduated first in his class in 1941. At Marquette, he met his wife, the former Vera Feldman. They married in 1942. He served in the U.S. Army and returned to Milwaukee in 1943. After getting turned down for a job at a law firm, Zilber began working for the late George Bockl. In 1949 he struck out on his own and started Towne Realty.
Towne built thousands of basic homes in Milwaukee, many sold to World War II veterans and their families in the 1950s. The business expanded to include both construction and mortgages, with many homes assembled in a factory in Cudahy. His company bought office buildings downtown and elsewhere, and renovated the Riverside Theater. He owned movie theaters and nursing homes. He built major housing projects for the city and university dormitories in the Midwest. He built dozens of churches across the city, including the Annunciation Greek Orthodox Church in Wauwatosa, designed by Frank Lloyd Wright.
In the 1970s, Zilber's business interests expanded to the Sun Belt, including thousands of condo units, resorts, time-share properties, and other investments. He even got government contracts to build the rocket launching gantry at Cape Canaveral, Fla., and missile silos in North Dakota. In the 1980s, a holding company, Zilber Ltd., was created for Towne Realty, Towne Investments, and other privately held interests. The firm owns or is developing property in nine states. One major project in recent years has been the development of the old Pabst Brewery, now called The Brewery.
Vera and Joseph were married for 61 years. Joe credited his wife, Vera, for inspiring his new efforts. Together they raised 3 children. Vera died in 2003 and Joe died in 2010.
Impact
The health and well-being of the people of Wisconsin depend on the strength of our public health infrastructure. This is especially true of the densely populated urban centers like Milwaukee. Essential elements of the public health infrastructure include a highly qualified workforce, research that examines the root causes of public health problems, the identification of strategies to improve overall all health outcomes, and the analysis and development of policies to protect the health of the public. Accredited schools of public health address these essential elements. The Vera Zilber Public Health Scholars Fund will provide essential scholarships to students who will help achieve the vital goal of improving health and eliminating disparities in health outcomes. Scholars will provide the intellectual power and focus needed to help address the major, persistent, public health problems that face Milwaukee and the state of Wisconsin.