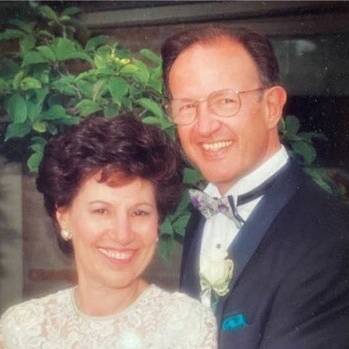 Jerry and Louise Stein
Gerald "Jerry" Stein was a graduate of Washington High School, University of Wisconsin-Milwaukee School of Business (1959), and Marquette Law School. He started at Zilber Limited as a bookkeeper and retired as CEO and vice chairman after 52 years there. Jerry died in 2016 at the age of 78. Jerry and Louise raised three daughters: Debra (Dr. Daniel) Eisenstein, Leslie (Peter) Beard, and Leigh (Tuck) Maxon.
Both Jerry and Louise devoted their lives to Jewish causes. Jerry served as chair of the local Jewish Community Foundation, president of Milwaukee Jewish Federation, and chair of the Federation campaign. He is credited with helping to build up Congregation Beth Israel in Glendale and co-founding the Jewish Free Loan Association. He also served as president of the Milwaukee Public Museum.
Impact
Jerry and Louise wanted to support the Joseph J. Zilber School of Public Health to further his mentor Joseph Zilber's passion for addressing the major, persistent, public health problems that face Milwaukee and the state of Wisconsin.